Flat Sheet Liners
A flat sheet liner is the most common liner we manufacture and is suitable for most pond designs. A flat sheet liner follows the contours of your excavation or can be folded into corners to create a more formal shape. Flat sheet liners can be manufactured very quickly and as the name suggests, are a simple flat square or oblong.
Given the versatility of a flat sheet liner, it is perfect for using as a streambed liner in combination with a pond. Streams are not only useful for creating water movement, they can be used to capture and redirect water as well. A swale drain designed as a dry creek bed can be used to capture surface runoff that can then direct the water into a pond or other stormwater management system.
Multiple liners can be linked together by streams or waterfalls to create complex garden designs. Ponds & streams can be used to create a complex natural ecosystem for wildlife to thrive in. By adding typically dry elements that fill during rain seasons and dry out in summer you can mimic the natural Australian ecosystem and create the ideal environment for Australian flora and fauna.
The butyl & EPDM rubbers used in Beutyliner pond liners also meet AS4654.1, the Australian Standard for Waterproofing Membranes for External Above Ground Use. This means a Beutyliner flat sheet liner can also be used, when installed by an authorised installer, as a green roof liner to accommodate all kinds of hard and soft structures.
Size is also not a concern with a flat sheet liner, any size liner can be made.  Once a liner exceeds about 800kg we start to consider manufacturing the liner in sections and completing assembly onsite.  The largest liner we have made in a single piece weighed around 2,000kg.  The largest liner we have fabricated onsite finished at around 28,000m2, and would have weighed in excess of 36,000kg. Our site fabrication equipment is light weight and sturdy and has travelled all over the Pacific Rim, from the remote central highlands of Papua New Guinea, to New Zealand and all over Australia.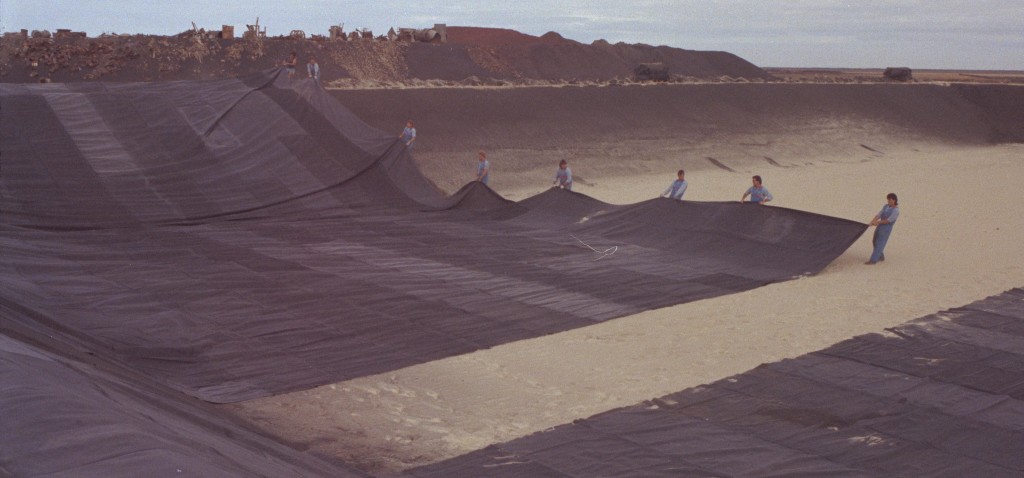 With a Beutyliner flat sheet liner the possibilities are almost endless, so let your imagination run wild and we can help create your ideal landscape.