Kinglake Green Roof By Joost
Here is a great example of a sustainable home, built to withstand the harsh reality of bushfire in Victoria.
Designed by Joost Bakker and built in conjunction with Vebo Group, this Kinglake straw bale home is built around a shipping container and located to maximise the amazing view down the valley.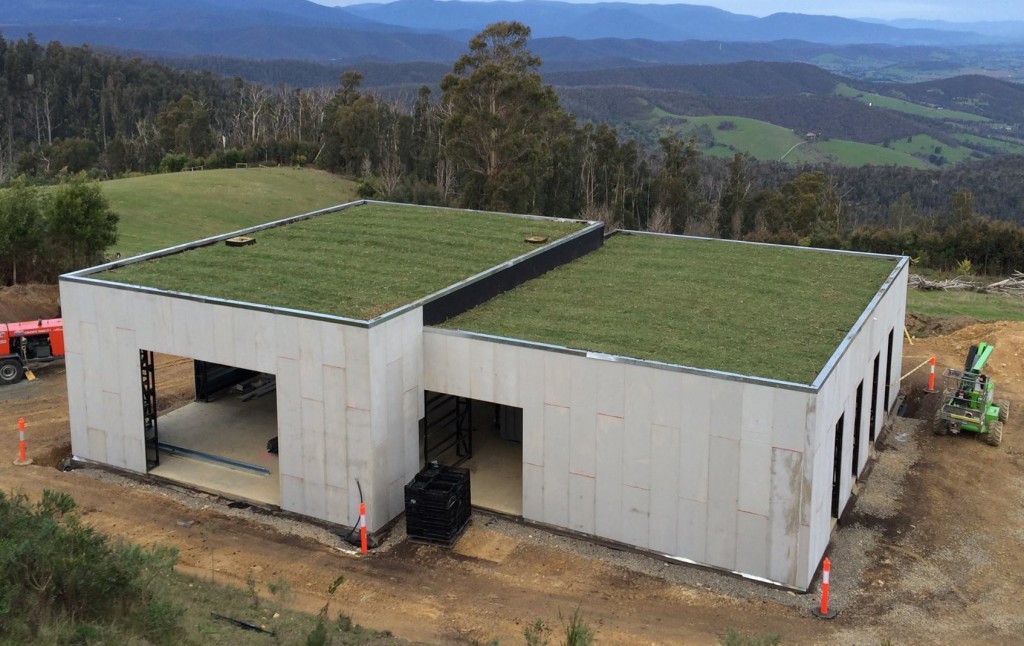 The entire home is kept dry by the use of a Beutyliner Green Roof Liner, protected by a layer of geofabric and then covered using Joost's prefabricated planter crates – prepared with all the growing media & plantings ready to be simply placed onto the roof.  The system is simple yet amazingly effective.  Not only does this system keep the water out, the depth of growth media acts as a sensational insulation system, the living green roof system provides a way to convert carbon dioxide into oxygen, and the green roof system naturally filters any rain water prior to it finding its way to the water tank.
As seems to be the theme of recent posts, this property has an open day this Saturday (22 November, 2014) from 9am till 5pm at 2969 Healesville – Kinglake Road, Kinglake.  It really is a wonderful opportunity to see what can be achieved in sustainable building.
If you would like more information on these buildings, and see a video of the bushfire testing in action, visit byjoost.com