Avoca Chinese Rain Garden
In the Pyrenees Shire of Victoria, the small township of Avoca is about to complete the construction of a Chinese rain garden.  Designed to honour the impact that the Chinese migrants had on the area during the gold rush era, the rain garden features a Chinese inspired podium, a storm water filtering rain garden and integrated storage tank.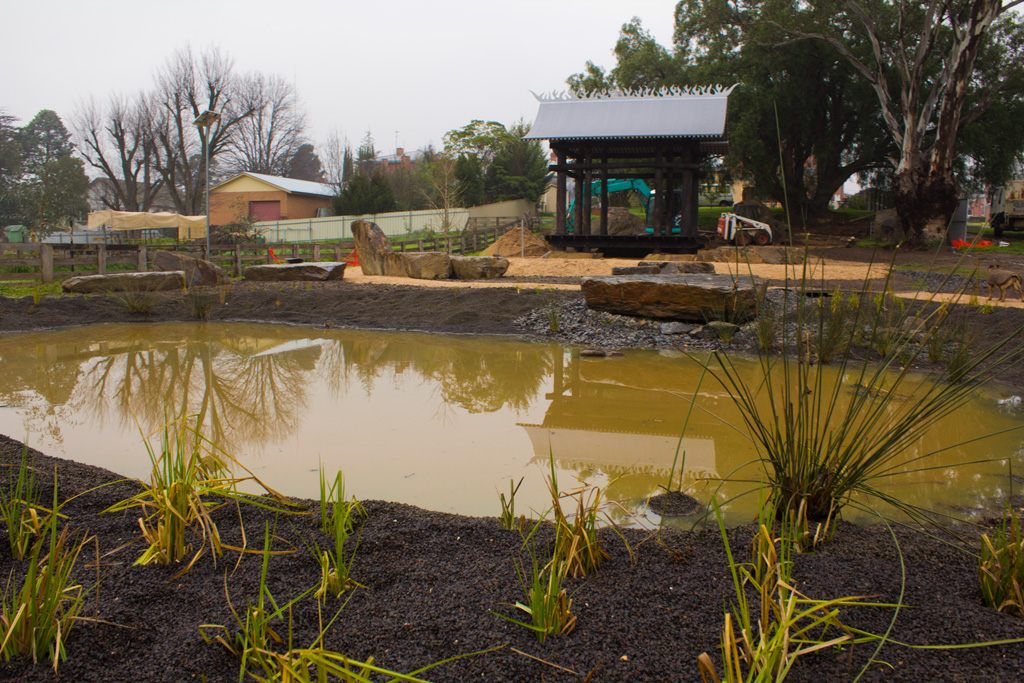 The design by Mel Ogden (www.melogden.com) incorporates meandering paths, a stone slab bridge over a storm water swale drain, indigenous plantings and a creative solution to filtering and storing storm water for later reuse in the upkeep of the garden.  This inspired design, when completed, will be worth taking the 2 hour drive west of Melbourne to enjoy.  And while there, enjoy all that Avoca and the Pyrenees Shire has to offer.